Drivers in Boise, Nampa, and Meridian know how important brakes are to their Land Rover. When they need a brake repair near me, they come to the service center here at Land Rover Boise.
To better prepare you for when your vehicle needs a brake repair, our team of technicians helped us create these helpful guides. Click on one to learn more!
When to Get Your Brakes Replaced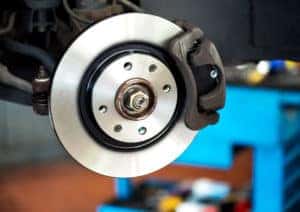 Brake replacement is one of the most common brake repairs. So, it's important to know when your Land Rover brakes should be replaced.
Brake pads generally need to be replaced every 50,000 miles. However, some may need replacement after just 25,000 miles while others can last for up to 70,000 miles! The lifespan of your brake pads depends on a few factors, including:
Personal driving habits
Environment
Materials of the brake pad
As your brake pads begin to wear down, you may notice some warning signs that they need to be replaced. A common warning sign is a squealing or screeching noise. It's caused by metal fibers at the very bottom of the brakes. If you hear this type of noise, it's time for a brake pad replacement, so visit us for a brake repair!
Brake Repair at Our Land Rover Dealer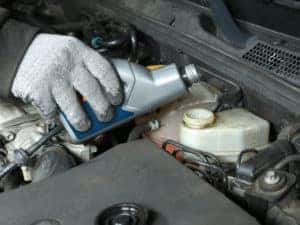 Our team of service technicians knows how much you rely on your brakes. When you bring your Land Rover in for a brake repair, it's our goal to get you back out on the road with a dependable set of brakes as soon as possible.
When our professional service team jumps into action, they'll inspect your brakes and other systems, if necessary, to diagnose the problem. If your Land Rover happens to require a new set of brakes, our team will install a genuine OEM set from our parts department. They're designed to fit your specific vehicle for a reliable, long-lasting fix!
You can also peruse our rotating list of service specials online. Whether your vehicle's in need of a brake repair or other scheduled maintenance, there's likely to be a special that will provide even more value.
Get the Stopping Power You Need!
You can hit the road with confidence now that you know more about your brakes. You'll also have peace of mind in knowing that, if you ever need a Land Rover brake repair near Boise, Nampa, or Meridian, you'll find it at Land Rover Boise!
Schedule service online today!